Highways Magazine Interview with Mark Fisher of Breedon Bow Highways
Mark Fisher (pictured), framework manager for the joint venture Breedon Bow Highways Limited, talks to Dominic Browne at 'Highways' Magazine about this recent collaboration between Breedon and Thomas Bow.
Could you outline how and why Thomas Bow and Breedon came together?
Thomas Bow and the Breedon Group have had a successful working relationship over many years, with Breedon supplying Thomas Bow across the Midlands on many contracts including local authority and private clients.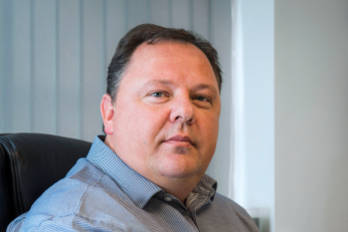 In 2015, the Highways England's Construction Works Framework (CWF) was published and following pre-tender meetings with Highways England, we were advised that in order to achieve the certainty of supply, alongside a credible CV for major highway schemes, a formal JV between Thomas Bow Limited and Breedon Southern Limited would make a strong bid for the framework.
Following a very close bid we then aligned ourselves to re-bid when the pavements framework was published using the same selling points.
You won a place on the Highways England's pavement framework. Can you tell us about your bid and what you offer?
Our bid focused on a simple approach to pavements – we created a lean organisation, with the backing of major asphalt suppliers and a CV of Highways England, local authority and main contractor experience.
Our lean business gave Highways England direct access to our board through a flat structure, which in turn ensured that the business was set up on an agile basis purely to service the needs of the contract.
On supply, we benefited from our status as an independent organisation, which gave us the ability to go to the marketplace and get prices, alongside our guaranteed supply from Breedon Group.
Between both parties in the JV, we had an enviable CV with clients including major airports, the military, local authorities, Tier One contractors and major race circuits.
We targeted our bid on our core operational areas of the Midlands and the East – covering Highways England areas six to nine.
What did you discuss with Highways England about working on their frameworks?
Having heard the desire for Highways England to develop work with SMEs, reduce costs and improve service levels, we began dialogue a number of years ago to examine how we could develop a working relationship and deliver on all these areas as we have done successfully in the local authority market.
We knew we had a good alternative offering for pavements – we just needed the opportunity to demonstrate this working direct rather than through a Tier One contractor.
Could you tell us what was involved in setting up the JV and how it works?
The JV is set up as a limited company with board members from both parties. All staff are seconded to the JV with myself [Mark Fisher] from Breedon Southern and Richard Hannah joining as commercial manager from Thomas Bow. The JV has a firm supply arrangement from Breedon guaranteeing supply, as well as supply agreements from other national asphalt firms.
What projects have you worked on together as a JV?
The JV has so far been limited to the pavements contract and associated contractors who have accessed us through the framework,; however that doesn't mean we wouldn't consider developing this in future.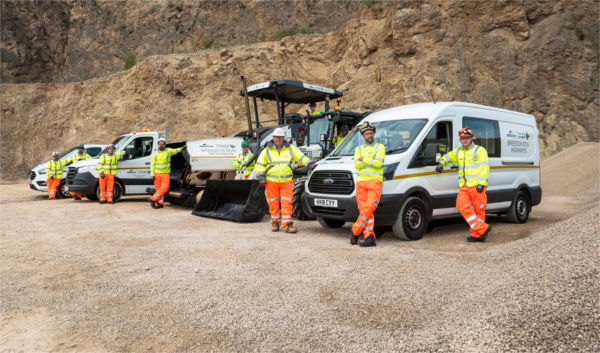 Is there an end date for the JV?
No, we've only just started. We believe we have a great offering for the market place and while our primary aim is to develop relations with Highways England we hope this is just the beginning for Breedon Bow Highways.
How will this JV change the way you work in future?
Both Thomas Bow and Breedon have great collaborative relationships with clients, but this collaboration with the supply chain and also another contractor is a new experience for us. Both parties bring unique qualities and experienced personnel to the contract giving us a great organisation.
There has been some debate about how Highways England is trying to reach out to SMEs more. What is your take on the current situation?
We spent a lot of time working with Highways England on both the CWF and Pavements frameworks to ensure that the bidding process was achievable for SMEs – with relevant financial standing and a realistic bidding process – and we have seen great improvements.
What more can/should be done to help SMEs?
Bidding requirements could still be revised for SME's; quality bids and the validation processes take a huge investment for SME's, but we understand there is a balance to be achieved and we need to ensure that high-quality contractors are delivering the work.
Secondly, following the collapse of large names in the construction industry, it is essential that the financial validation process remains robust to ensure that contractors bid on sustainable rates and that the contractors remain in business.
What more do you think SMEs need to do?
SMEs can play a great part in helping Highways England tackle growing budget pressures, particularly on some of the smaller works. We were in a fortunate position to have the capacity in our existing structure to win the work and grow the JV business as the demand increases from Highways England over the coming years – which isn't possible for all SMEs as it has required significant investment prior to any return.
SMEs need to use the support of organisations such as CECA (Civil Engineering Contractors Association) to ensure that their voice is heard in the industry and that framework opportunities with government organisations continue to be accessible, but this needs to be done upfront in the design stage of a tender.
What interesting projects do you have coming up?
This year has had a slower start but we have got lots of schemes coming up over the next six months in what promises to be a busy end to the year in both the East and Midlands regions, with schemes direct for Highways England and also the maintenance providers. We've got a few larger schemes in the tender process so we are looking forward to these results.
Back to News