Broadmarsh Public Realm begins
After years of planning from Nottingham City Council, Thomas Bow has now taken possession of Collin Street in Nottingham as construction work begins on the public realm surrounding the Broadmarsh. As part of the scheme, Collin Street will become pedestrianised, with other roads remodelled to allow two-way traffic.
Bringing expertise from constructing public realms across the midlands, Thomas Bow began work through early contractor involvement with the Perfect Circle design teams in 2019 to provide value engineering opportunities and ensure that the scheme is designed for construction.
The scheme includes the new public areas adjacent to the new Nottingham College City hub in the east, across to Greyfriar Gate in the west, down to canal street in the south and up to the existing boundary in the north. The scheme valued at up to £10m aims to create a flexible space for all, which provides for future events and markets in collin street, skating areas adjacent to Nottingham College and a new gateway into the city from Nottingham train station.
Project Manager Vince Hackett commented "We want this scheme to be a benchmark for lean construction of public realms, we have been working with our partners at Nottingham Trent University and our own teams to design a robust programme supported with lean techniques to ensure we deliver a high-quality space for Nottingham, within budget and to programme. We hope this scheme will become a great site for the residents of Nottingham."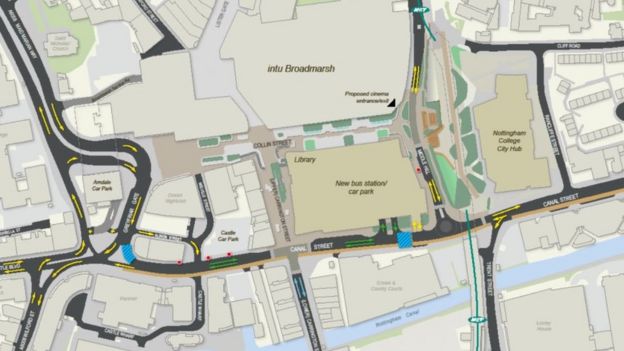 Back to News